Stop making your potential customers wait...
Believe it or not - Your clients are out there looking for you and your hugely valuable programs, products and services. 
Let's get your business out there so you can start making that positive impact that you desire!  
So starting today, you can leave all the technical aspects of your online marketing to me.  
Now is the time to set aside the excuses...
You've found this page which means NO MORE EXCUSES!  You can never again say:
"I can't figure out all this technical stuff!"
"I don't know anything about setting up a website"
"Getting started online costs so much"
Here's what you'll get...
When you choose to take advantage of this amazing offer you'll be ready to market your business in as little as 3-4 days. You'll have everything you need including:
Simply click the link below and book a no-cost, no obligation 30 minute call with me where you can tell me about your business and your goals.  I'll explain to you exactly how I will help you get there.
Once you decide to take advantage, I'll get started right away and you can have your entire online presence up and running in as little 3-4 days!
Hi There!
I'm Peter Connors and I spent over 20 years developing tools to automate processes for every sized company from Fortune 100 to startups.
I've worked with companies like Hewlett Packard, GE, Electronic Arts and Kayak.com where I've helped team's increase their productivity and accuracy while significantly decreasing their overhead costs and saving them tens of millions of dollars along the way.
Just because you're a small business doesn't mean I can't do the same for you.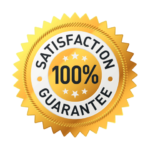 I guarantee you'll be satisfied.  I do my best to thoroughly QA all parts of the setup and sales funnels.  However mistakes do happen.  If you find anything wrong with your website or setup I'll happily fix it at no charge to you or your money back.